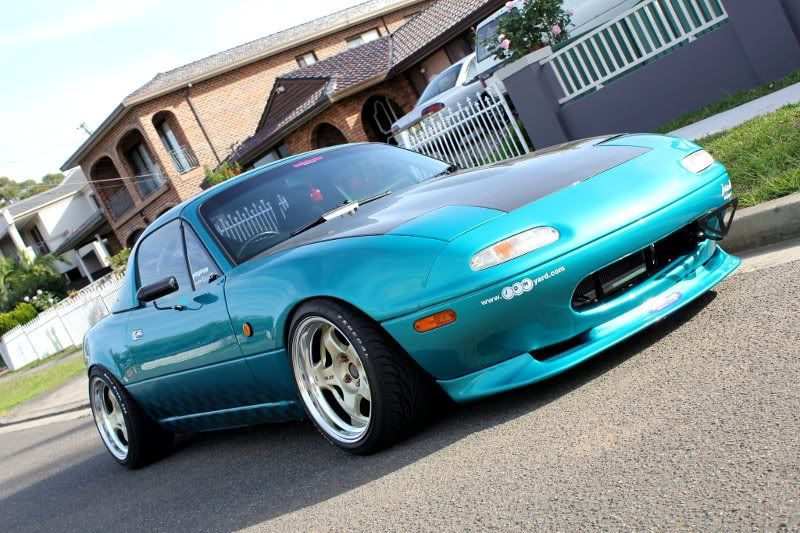 Hi All,
I woud like to present to you all John Ha's MX5.
Firstly a quick snapshot of the owner;
> What made you get into the car scene?
When I was in high school I used to visit the news agency every month after school to check out the latest editions of HOT4s, Fast 4s and rotaries, Car trader and unique cars.
My cousins all had hotted up cars at the time and some of them were featured in autosalon and HOT4s.
Everytime I see their cars I would stare and drool then I said to myself "One day I will get there".
> How long have you owned your car?
Ive owned this car for about a year now, haven't driven it yet. (Still in progress)
> What suspension mods have you done?
-Beatrush PPF brace
-Carbing rear strut bar
-Cusco front strut brace
-Super pro bushes
-K sport coilovers
> What are you wheel and tyre spec's?
Wheels are WORK Meisters in a gold finish
Wheel specs: 16 x 8.5 + 4 offset (front and rear)
Tyre specs: Federal 595 Super steels 205/40/16 front and 205/45/16 rears
> What is your favourite part of your car?
Umm favourite part of the car I have to say is the exterior, the paint, the wheels and the little chequered flag graffic along with the low stance really makes this a "head turner".
Phillb - Thanks again for your time and I personally can't wait to see this roll in at the next JDMST Meet.
Now time for some pics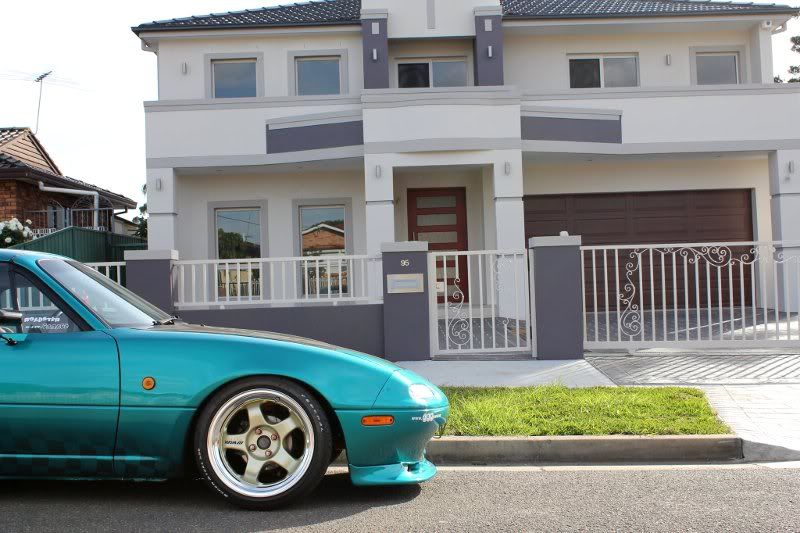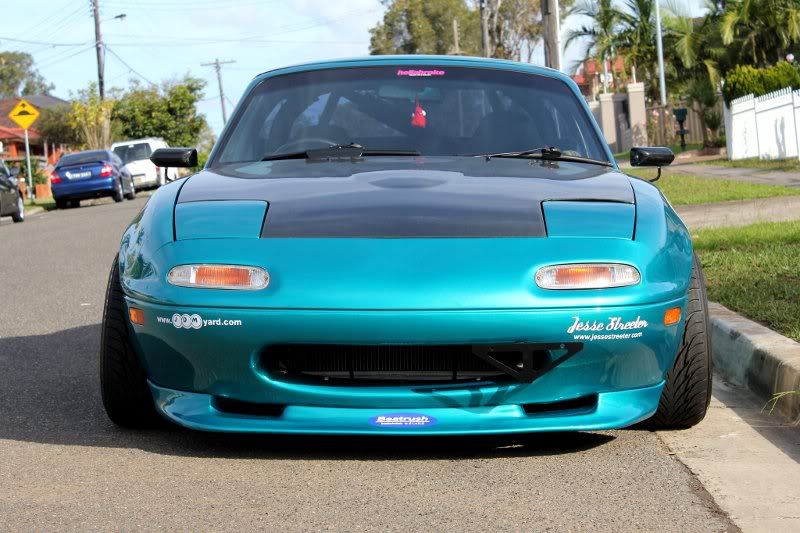 And of course my favourite which speaks volumes for the car community